Office Through Public Realm
Houston
---
Site: Houston
Program: Office Lobby
Size: 5,000 sf
Status: Completed 2018
Team: Shawn M. Lutz with Marcy Newman, Mary Taylor Carwile.
Images: Paul Hester
---


First City Tower was completed by Morris-Aubry in 1981 at a height of 662 feet. The building is known for its parallelogram floor plate and imprints of vertical 23 foot deep cuts into the plan, articulating four elevator banks and associated lobby floors. This interior project is located on the fortieth floor and utilizes the exterior massing to organize public and private zones in the office design. The elevator lobby has panes of glass 10'x10' flanking either side of the reception for beautiful views upon arrival to the floor.

Public zones are configured in an L-shape plan and wrap around the core to the south side of the building. Learning from Frank Stella's stretched canvas approach–multiple shapes converge into one, singular by continuity through painting. The firm's need for continuous space is successfully accomplished through a similar figural ceiling element which connects the space as a stretched canvas into multiple zones. The contrast of shapes upon a white background emphasizes the figure and provides freedom for patterns. It also enables continuity to three pivotal moments - the elevator lobby, reception and formal lounge area.

Private zones retain open north views to the city while integrating glass offices and operating components along the core of this 24,827 SF floor plate, providing flexibility from 72 employees to 108. This office space is the bi-product of a 70+ year old architectural design firm and a 40+ year old engineering firm creating a new collaborative office environment. As a reflection of the new space we created an open workplace and utilized sustainable methods and materials to meet industry standards.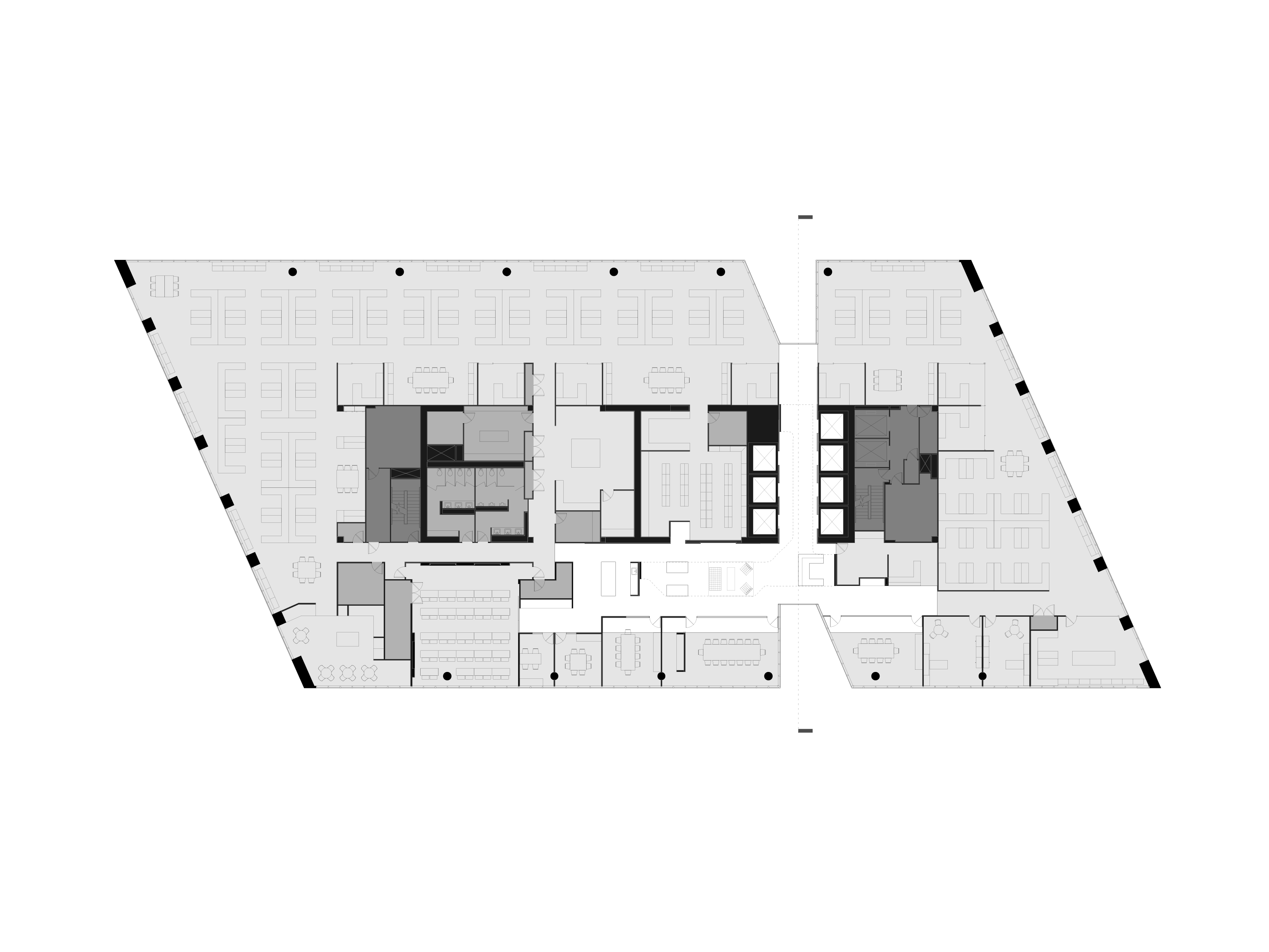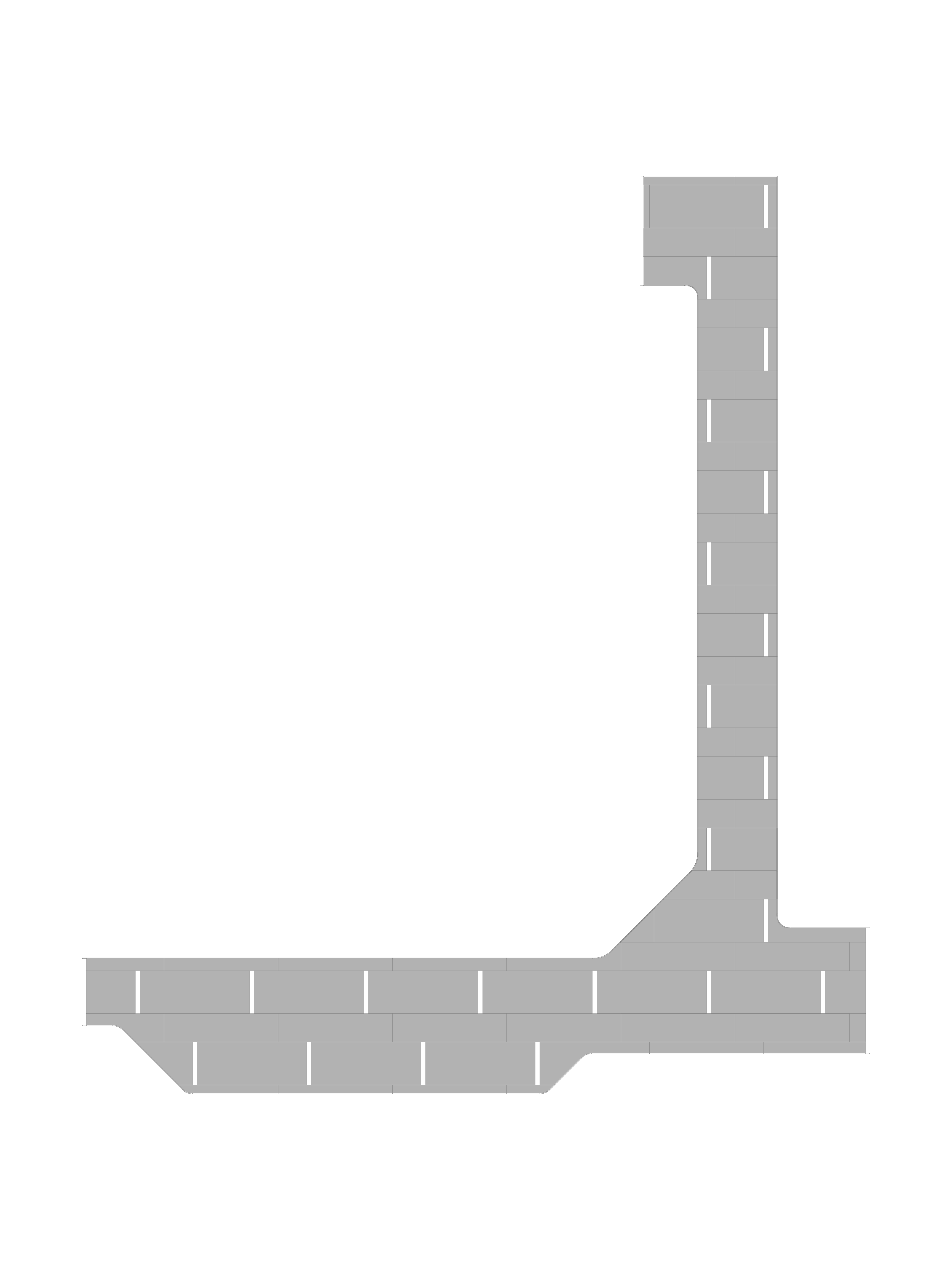 ---

_ Quathlamba I from the V Series, Frank Stella, 1968